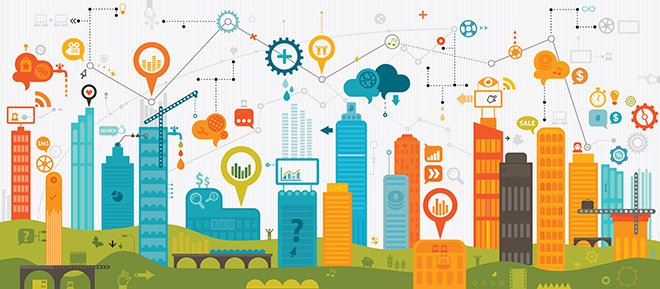 This page contains links relating to business blockchain, sorted by industry.  
Please also see my blockchain blog posts , blockchain for business services and blockchain resources pages.  
Any comments / suggestions or reports of broken links - please do let me know!
Government
[g5] Blockchain for digital government (EC JRC, 2019) - an assessment of pioneering implementations in public sector.
[g4] National Blockchain Roadmap (Australia Government, 2020) - long term plan for the development and adoption of blockchain.
[g2] Which Governments are using blockchain?  (ConsenSys, Nov 20190 - list of public sector blockchain experiments planned, in progress or paused.
[g] Blockchain in the UAE government - how blockchain fits into Dubai's plans to be the happiest city on earth.
[g1] How the NL is blazing a trail though the blockchain scene (Forbes, Oct 2018) - outline of government supported blockchain pilot projects.
Automotive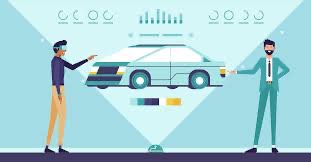 [a12] Blockchain-powered autonomous automobiles can be the answer (IBM Apr 20) - now auto manufacturers are envisioning how distributed ledger technology can be applied to power autonomous vehicles and improve them, increase customer retention, satisfaction, and the overall auto experience..
[a11] 10 Things to Know About Blockchain for the Transportation Industry (SheppartMullin) - an easy to read document outlining the characteristics of blockchin that make it useful for transportation and some use cases with links.

[a10] Blockchain in the Automotive Industry (Deloitte)  - exploring the potential of blockchain in underpinning the automotive industry transformation. Deloitte have evaluated the vast opportunities of blockchain across the automotive value chain that can help to revolutionise products, services and processes.. 
[a9] How blockchain automotove solutions can help drivers (BMW) -  What uses does blockchain have in the automotive industry and how will this technology improve drivers' everyday lives?
[a8] How Blockchain Is Changing the Auto Industry  (Archersoft) walking through several potential use cases for blockchain in automotive.
[a7] Blockchain's profound impact on the automotive industry - (EY, 2019)  - over the last two years, many automakers have started to explore blockchain technology in supply chain, security, car service, and blockchain for autonomous vehicles..
[a6] Blockchain in Automotive - Market Analysis (Marketsandmarkets, 2019) The Automotive Blockchain Market is projected to grow from USD 0.35 billion in 2020 to USD 5.29 billion by 2030, at a CAGR of 31.19% during the forecast period. Increasing focus on reducing manipulation of data, better quality control, and the need for faster business transactions have triggered the growth of automotive blockchain market
[a5] Blockchain Development for the automotive industry (open ledger) - The automotive industry is a complex ecosystem with parties involved on multiple levels: design, manufacturing, distribution, tracking, marketing, compliance, selling, finance and servicing of vehicles. The report outlines some of the real-world blockchain can be implemented in the automotive industry.
[a4] Keeping an eye on blockchain (autonews) - how blockchain could have a significant impact on the auto industry by affecting how automakers pay suppliers across the seas, how consumers pay for car-sharing services and even possibly how dealerships handle legal paperwork..
[a3] How Can Blockchain Benefit The Automotive Industry? -(Fusion Infomatics) - Automobile companies have continually included smart technology solutions to resolve difficulties in industries such as manufacturing, supply chain, logistics, selling, purchasing, customer maintenance, and everything is within. Blockchain can help the automotive business in many directions.
[a2] Automotive 2025: Industry without borders - IBM's IBV explains how automotive enterprises must adapt to how consumers can access vehicles in new ways—and how cars fit into complex transportation options.
[a1] Blockchain Technologies in the Automotive Industry ZIGURAT explain how blockchain is likely to become indispensable for the automotive industry in the years to come in order to make these next-generation cars into a reality.
Finance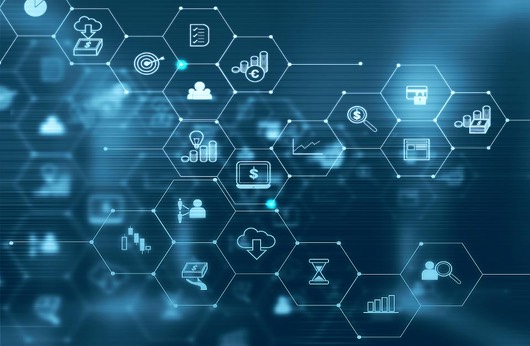 [f6] Digital dollar project (Accenture, May 20) - a partnership between Accenture (NYSE: ACN) and the Digital Dollar Foundation to advance exploration of a United States Central Bank Digital Currency (CBDC). 
[f5] Blockchain: A game changer for audit processes (Deloitte) - outlining several potential benefits which might be realised in the audit process through the rising adoption of blockchain technology.
[f4] Token Offerings: A Revolution in Corporate Finance? (SSRN, Momtaz et al, 2019) how blockchain might herald a revolution in entrepreneurial and corporate finance, with soaring market growth rates over the last two years. This paper surveys the market evolution, offering mechanisms, and token types. 
[f3] The current and future state of blockchain in corporate finance (emerge, 2019) - explaining the opportunity for corporate finance to benefit from blockchain.
[f2] Central Bank Digital Currency (Bank of England, Mar 20) - summary of discussion paper on this topic, with link to full paper.  A Central Bank Digital Currency (CBDC) would be an electronic form of central bank money that could be used by households and businesses to make payments. The Bank has not yet made a decision on whether to introduce CBDC, and intends to engage widely with stakeholders on the benefits, risks and practicalities of doing so
[f1] HSBC Puts $10B of Private Placements on blockchain (CoinDesk, Mar 20) - The bank is using blockchain as opposed to a traditional database because it plans to tokenize the private placements after it digitizes them. 
Page Shortlink : http://bit.ly/JohnBlockInd